Dr Jollyboy s ABC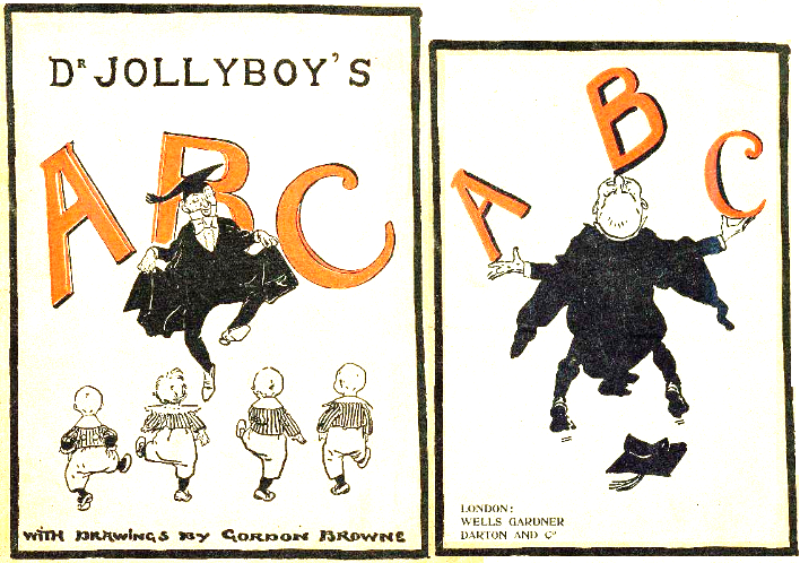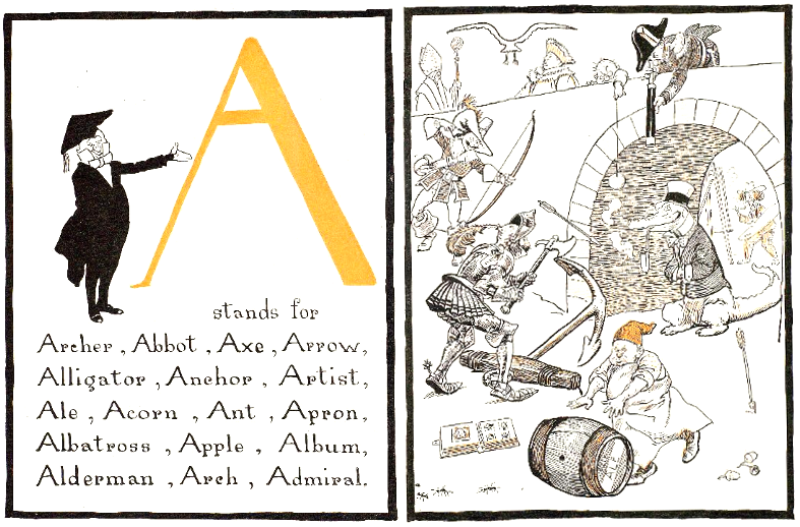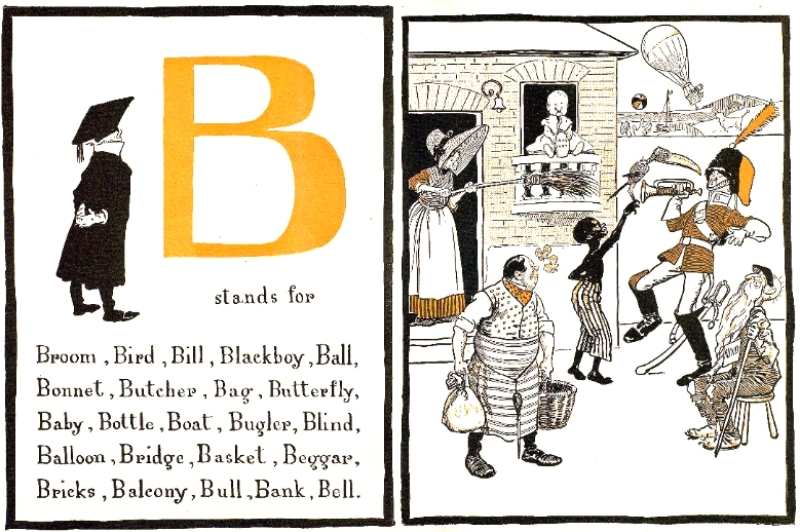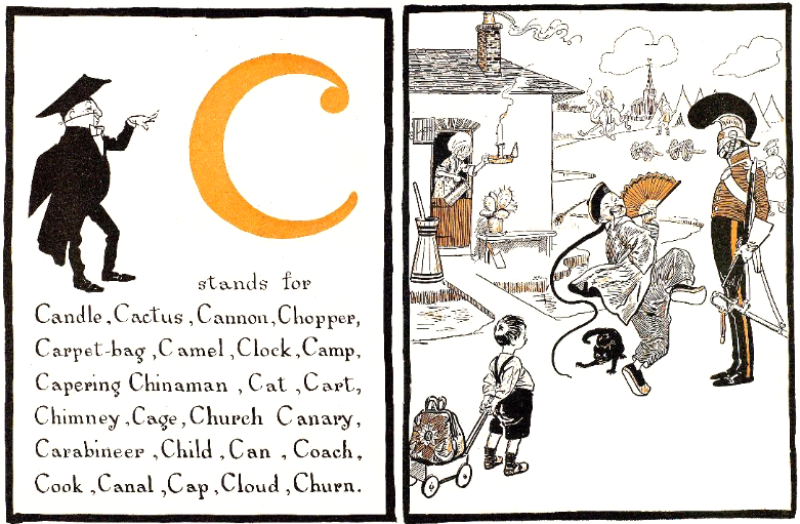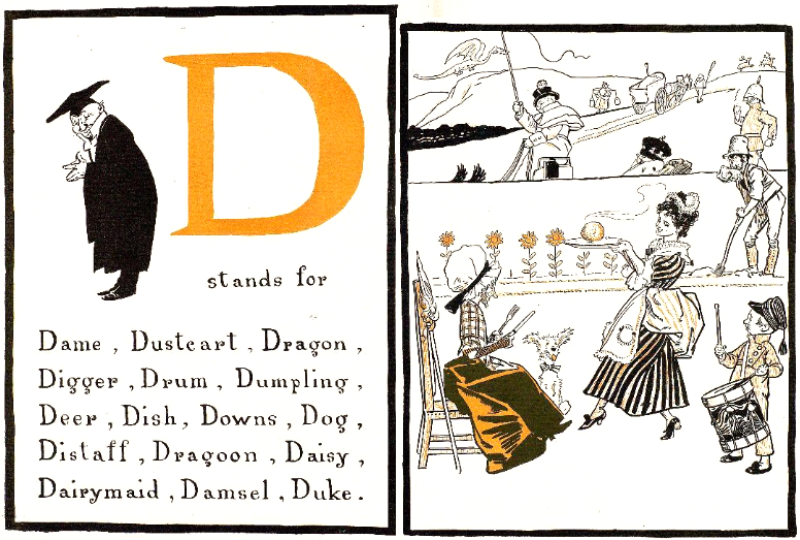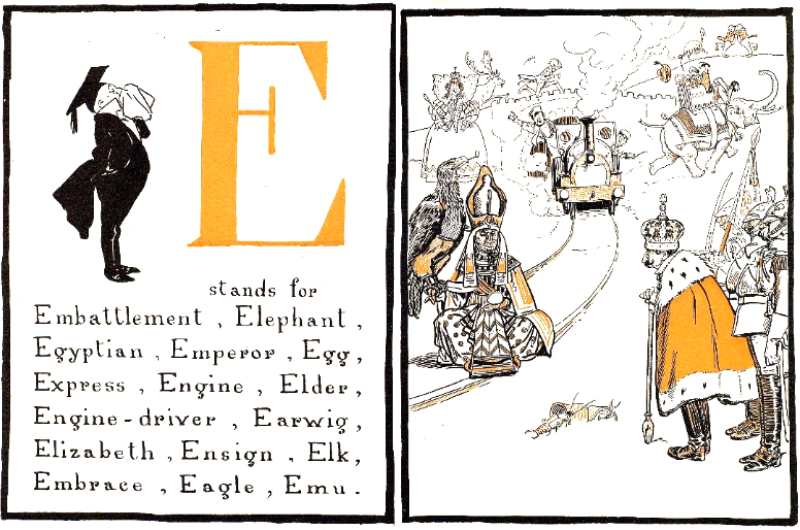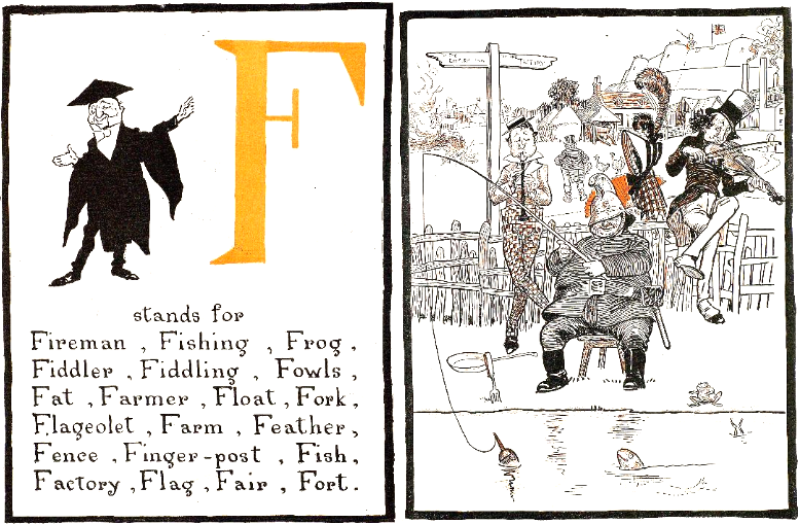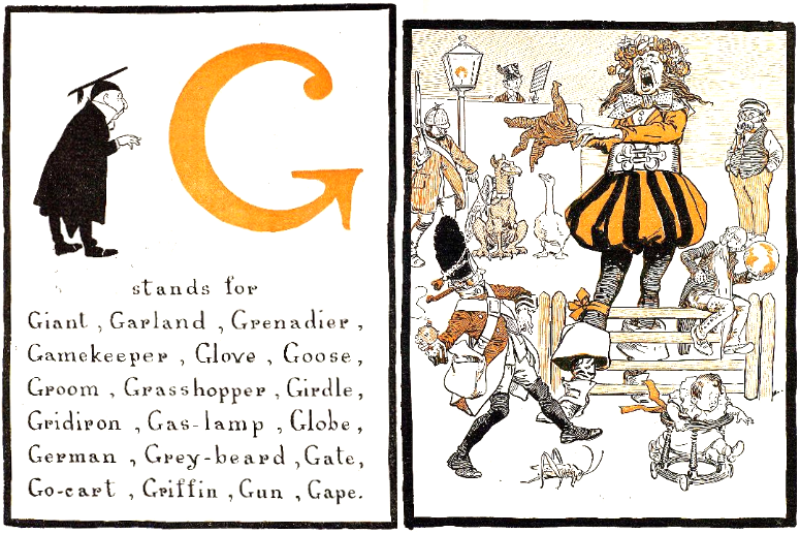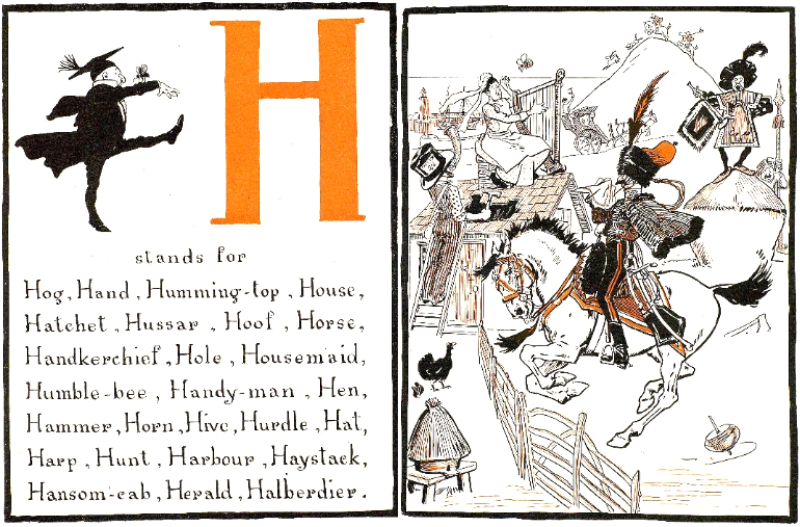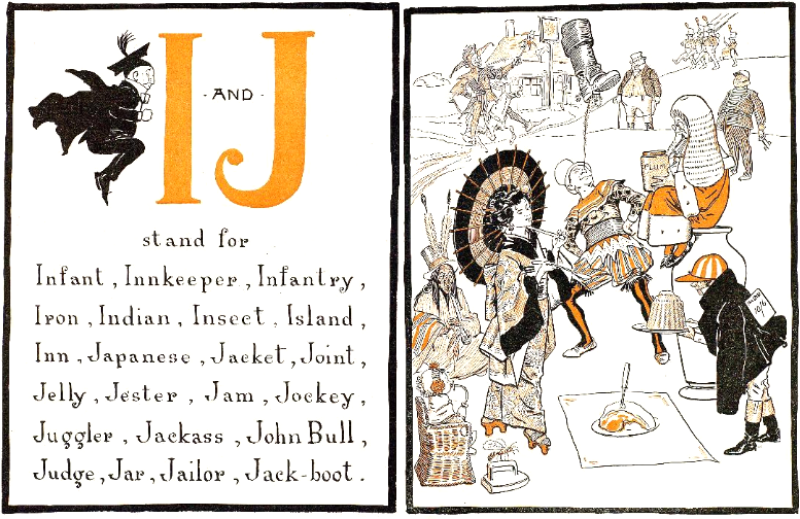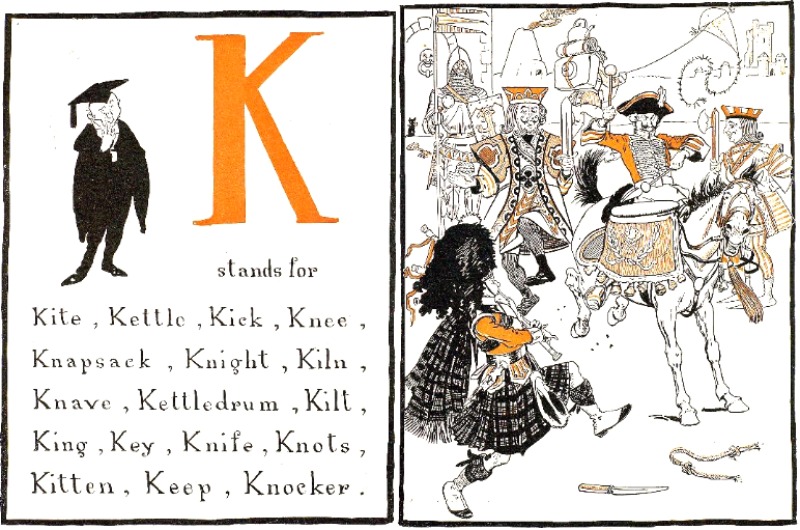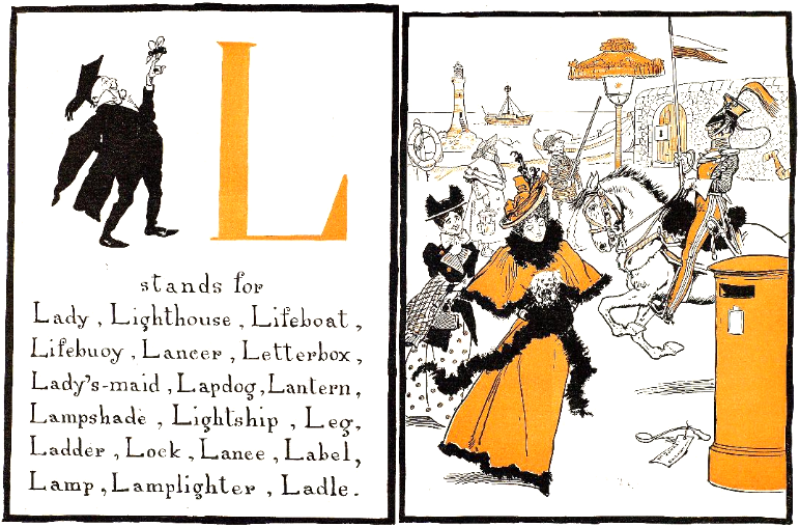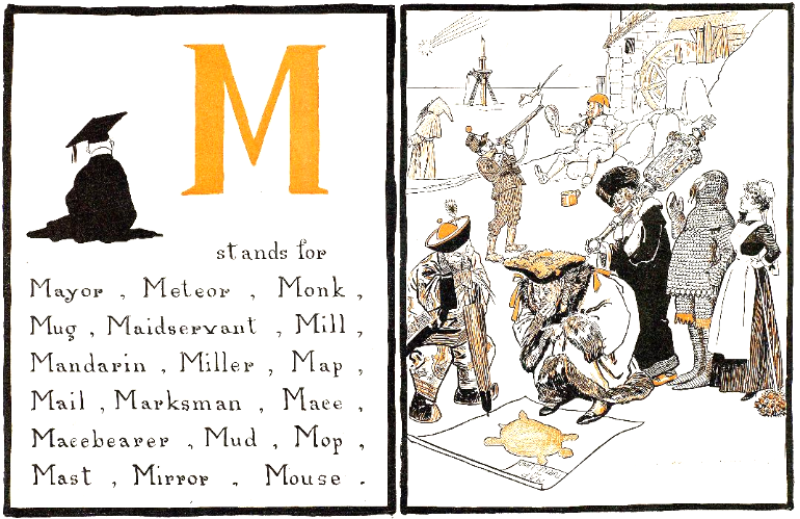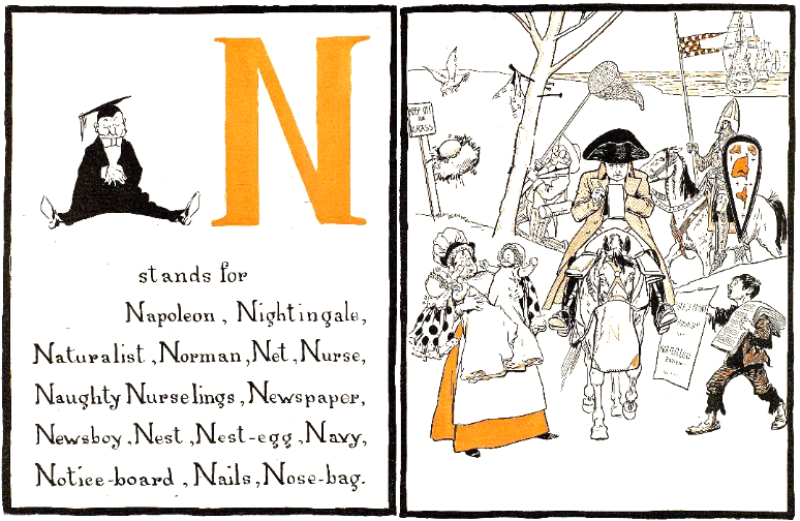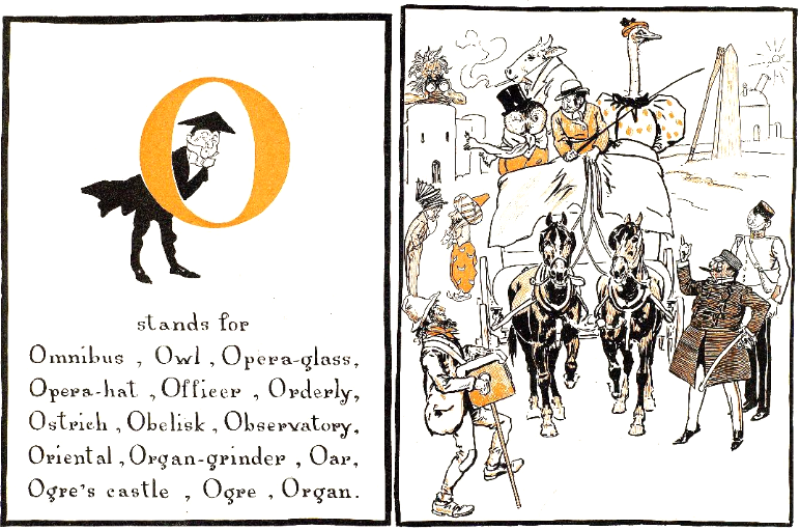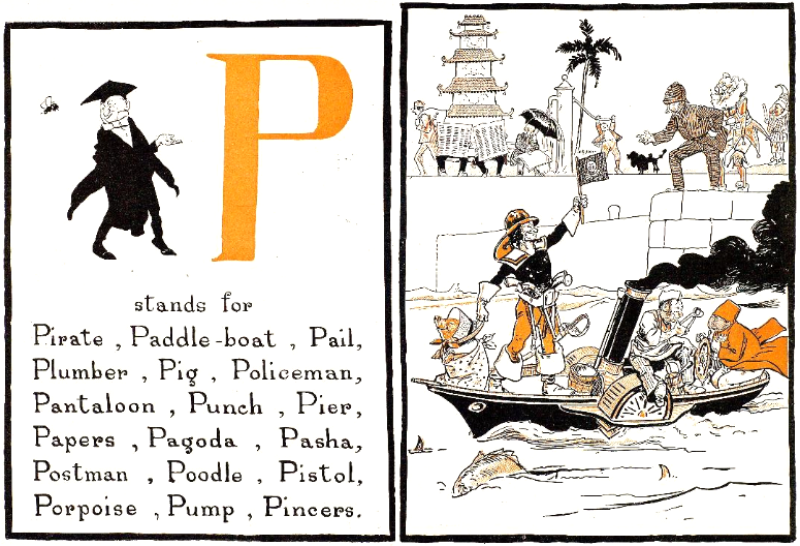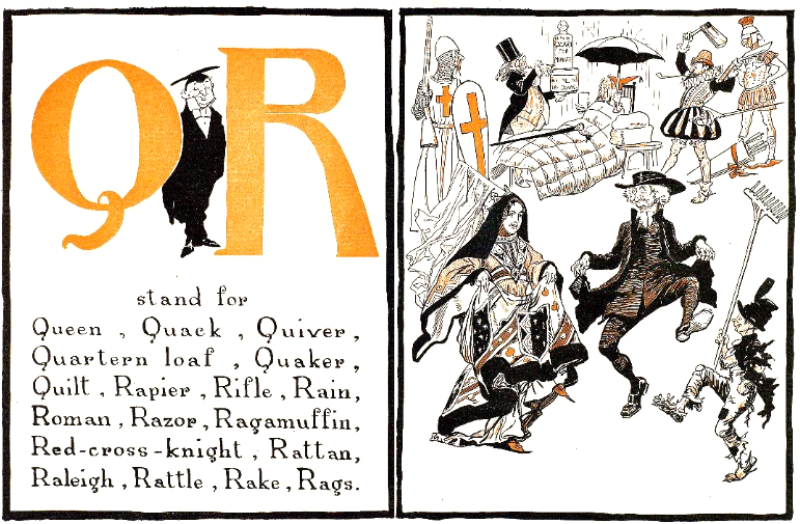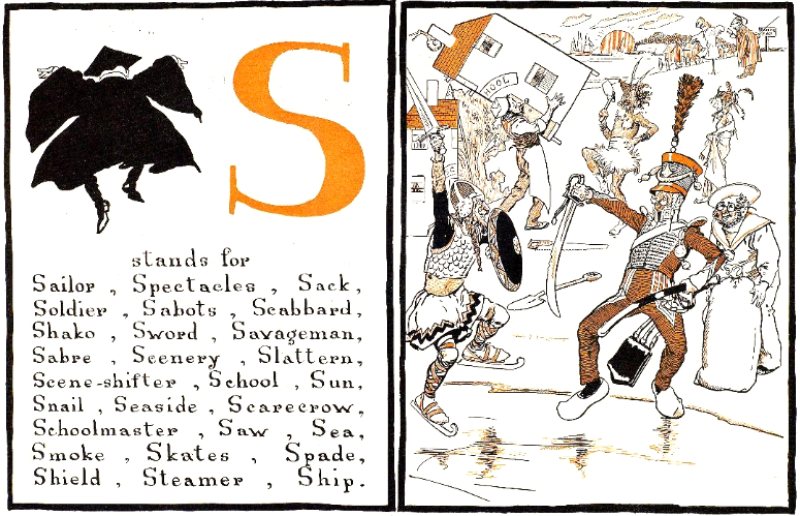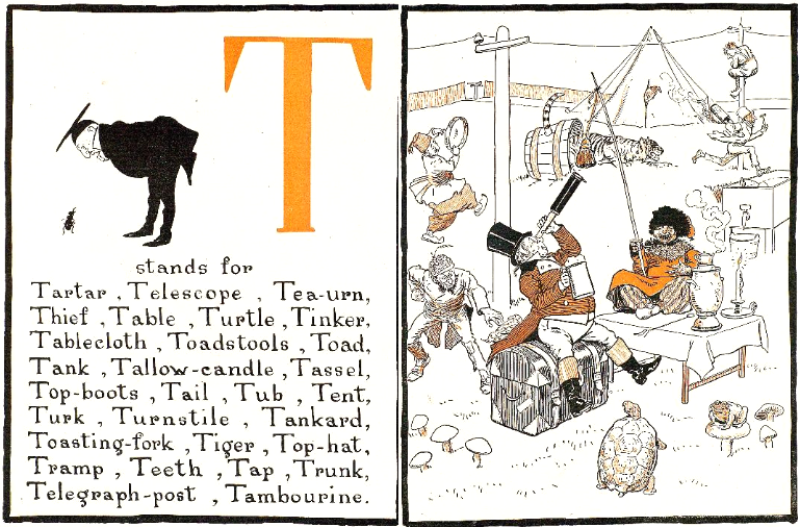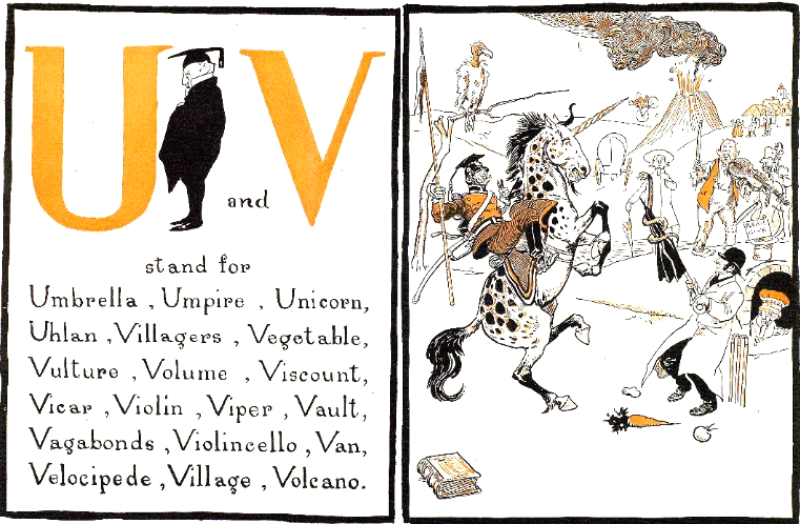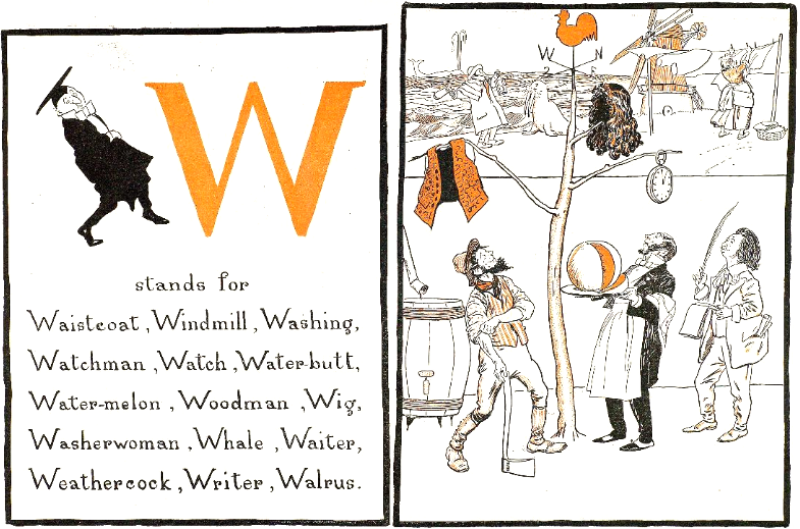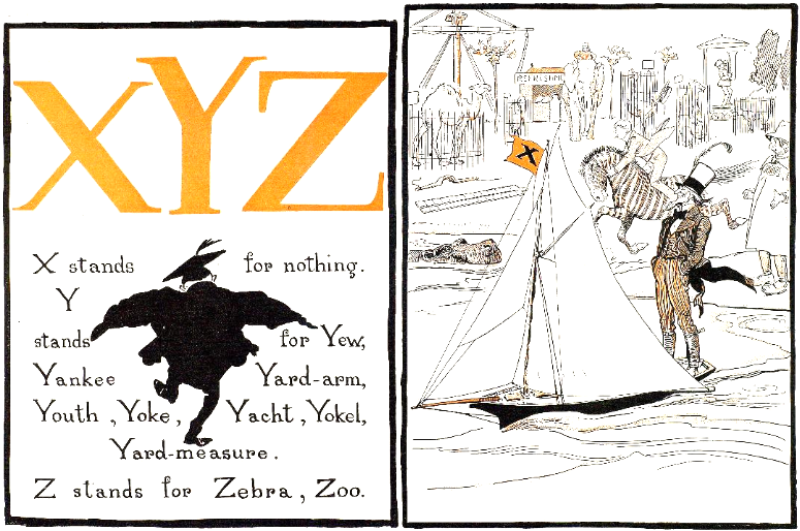 What about playing with Dr JollyBoy, this funny teacher of yore ! and try to find words or sentences for the following pictures. (Baldwin Library)
How many ants can you see, running away ?
The blind man is sitting on a stool, surrounded by lots of noises. Which ones ?
What is the black cat afraid of ?
Can you find out what is on the dish brought by the dairymaid to the hungry damsel ?
Why are the engine-drivers shouting so loud ?
The fireman is fishing and the frog is having fun.
The white goose is sad because she's smaller than the griffin.
Sitting on the chimney of the house, who's playing the harp ? Standing on the ladder, who's playing the horn ?
The poor judge is sitting on a huge jar and cannot go down.
The knight is preventing all those fools from getting into his castle.
What colour are letterboxes in England ?
What is the marksman shooting at ?
What can you read on the notice-board ?
How many passengers are there on the omnibus ? Who are they ?
What colour is the poodle standing near the pump ?
The queen is dancing with a Quaker.
What's happening to the school ?
What's happening to the tiger ?
Why is the unicorn afraid of the umbrella ?
Can you read the four letters under the weather-cock ? Do you know what they stand for ?
Here are the three last letters of the alphabet. And now it's your turn to find new questions with this Dr JollyBoy's ABC.
Dr_Jollyboy_s_ABC
Auteur (images): Gordon F. Browne, 1898
Auteur (bande son): Annie Lesca
Licence:
Ce diaporama a été produit à l'aide du logiciel Raconte-Moi d'AbulÉdu et utilise le travail de Atul Varma (sous licence cc-by) pour la partie web.