Chloe in-the resin country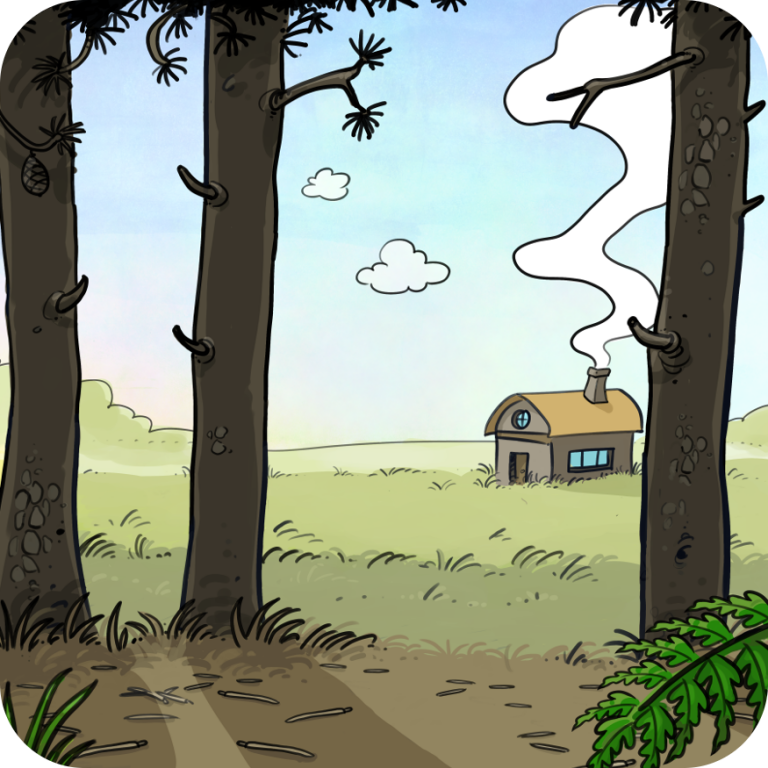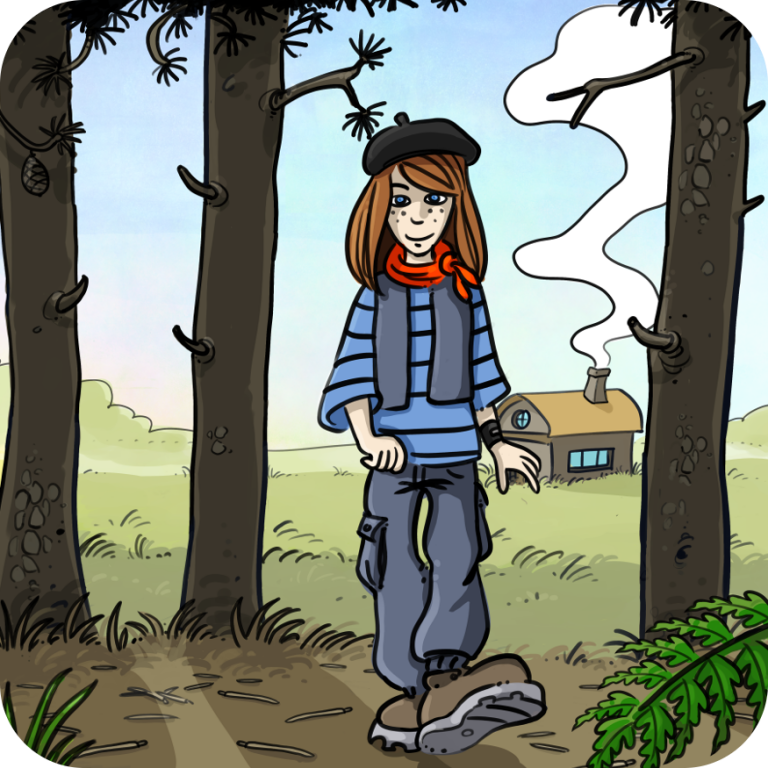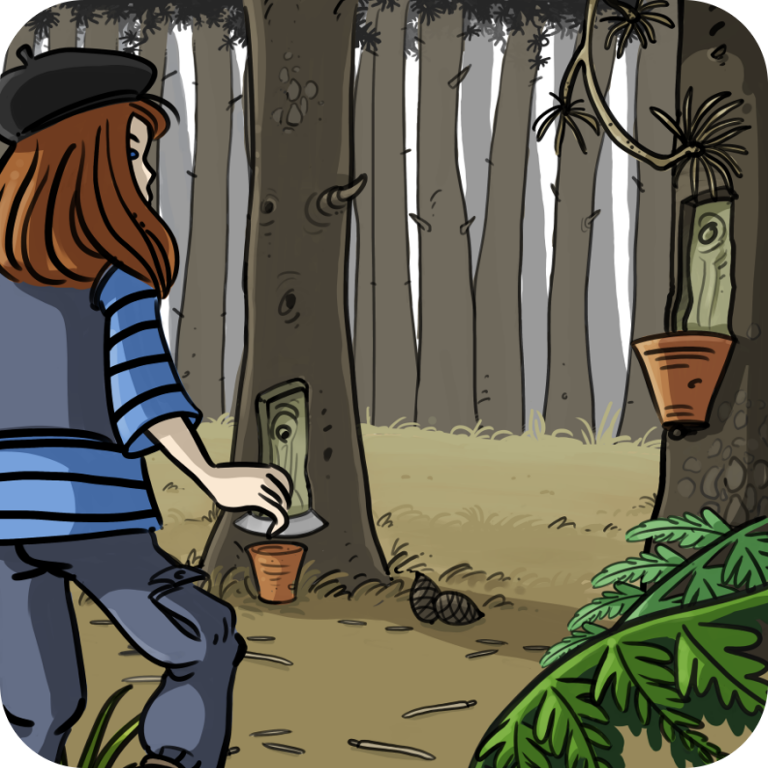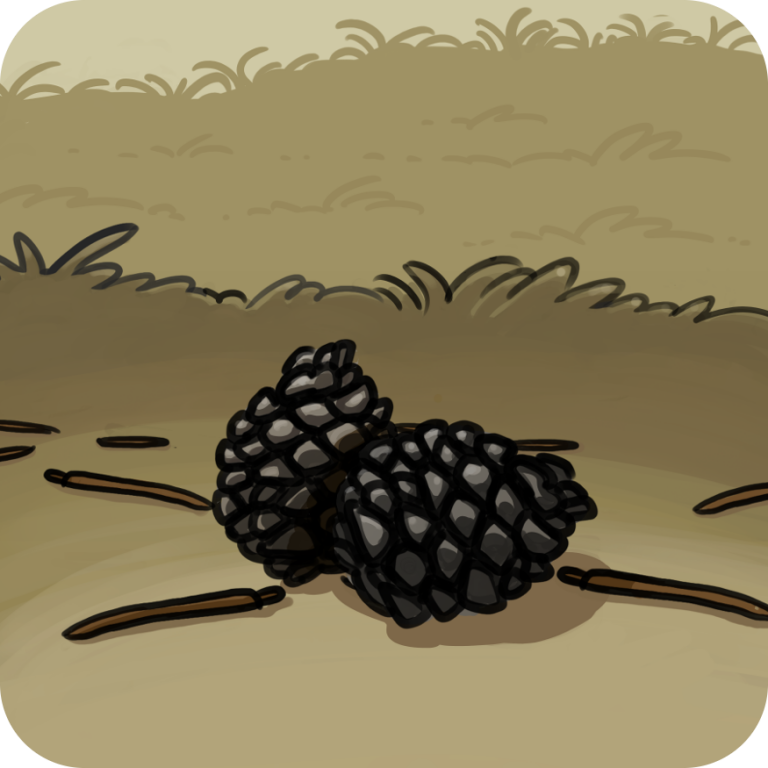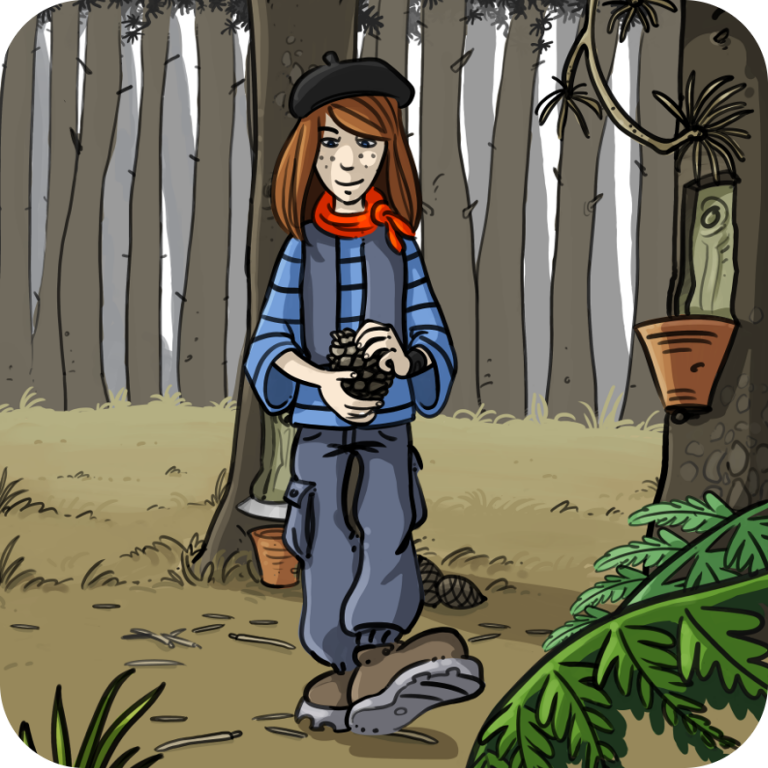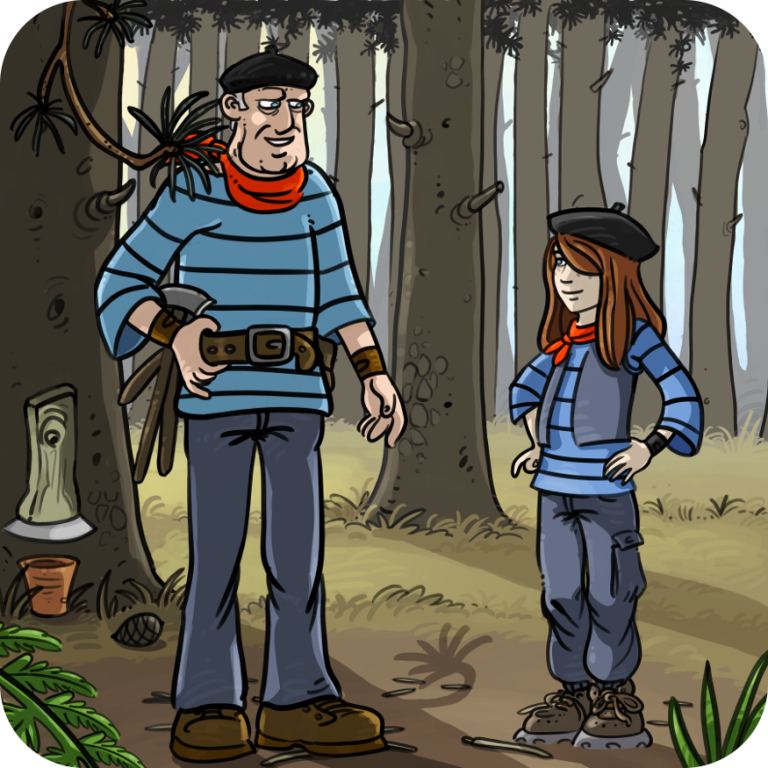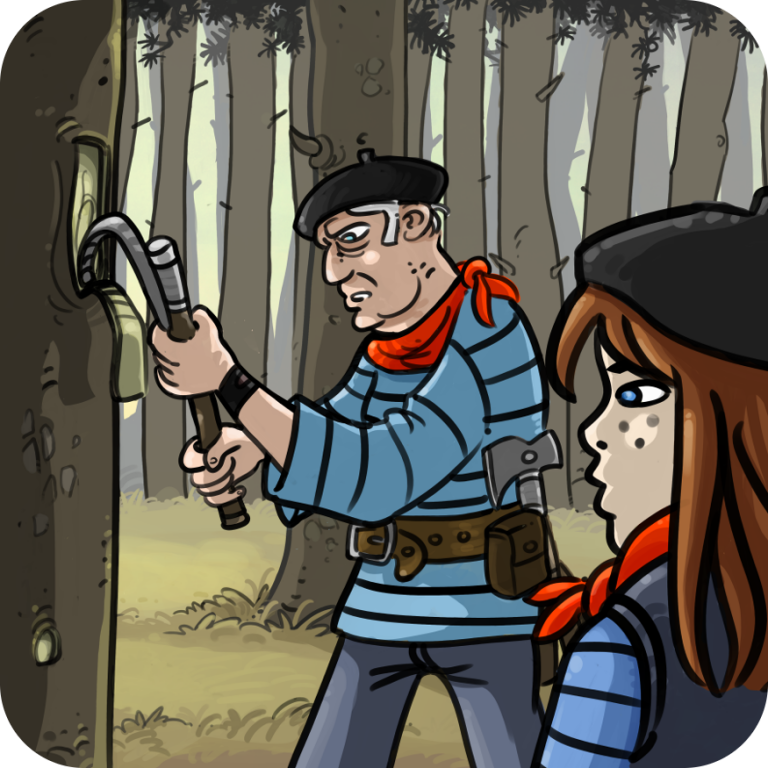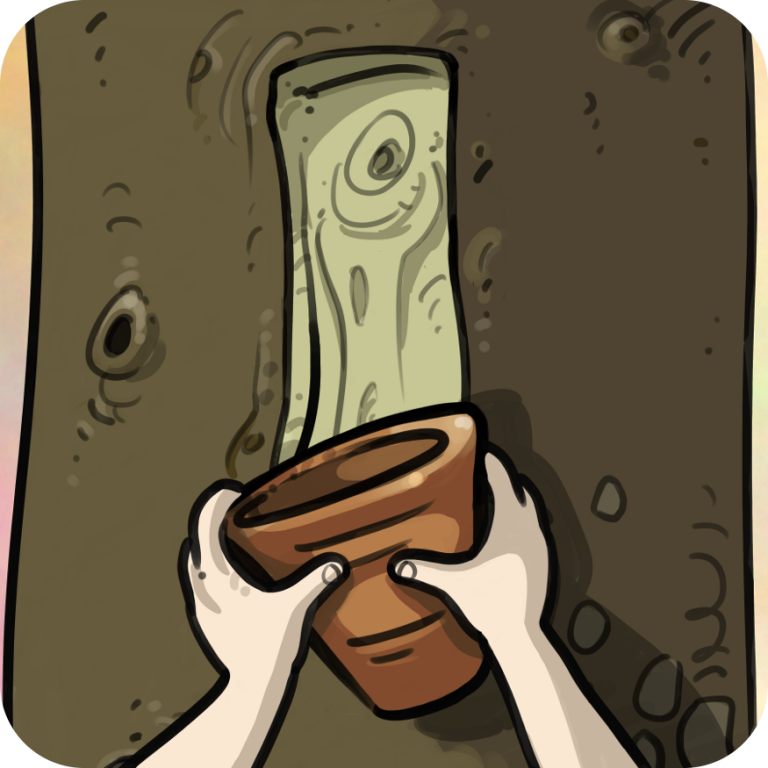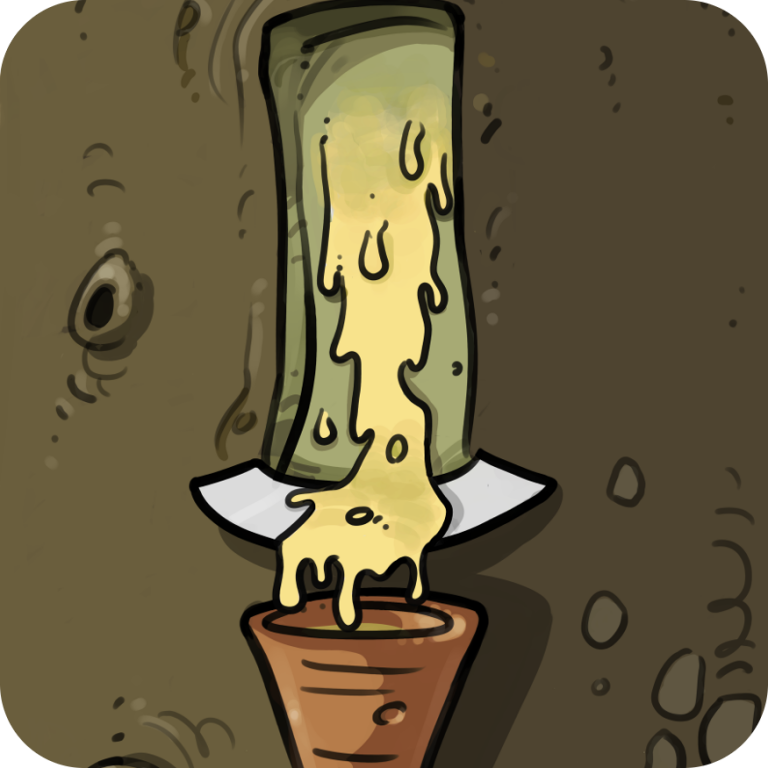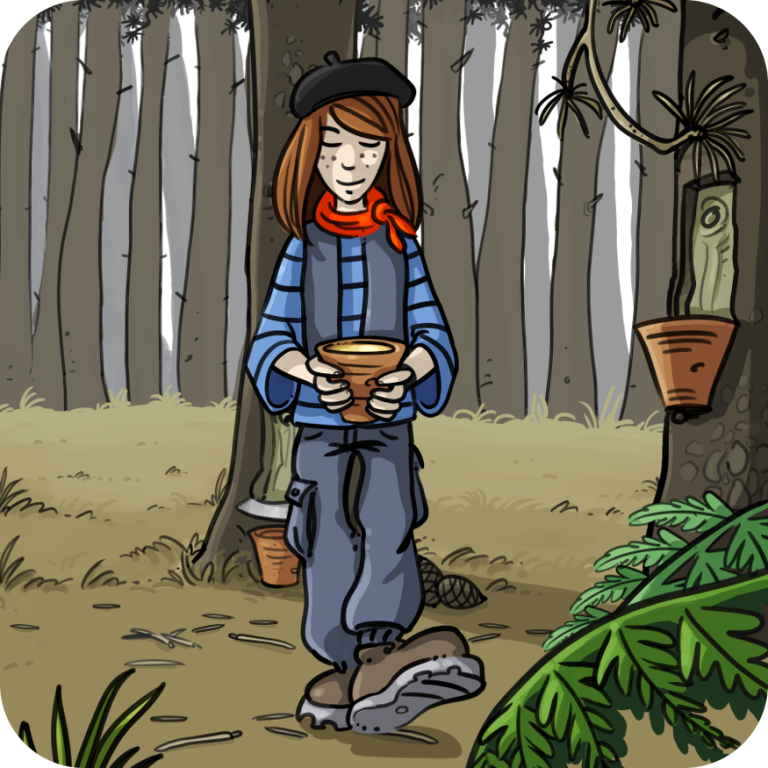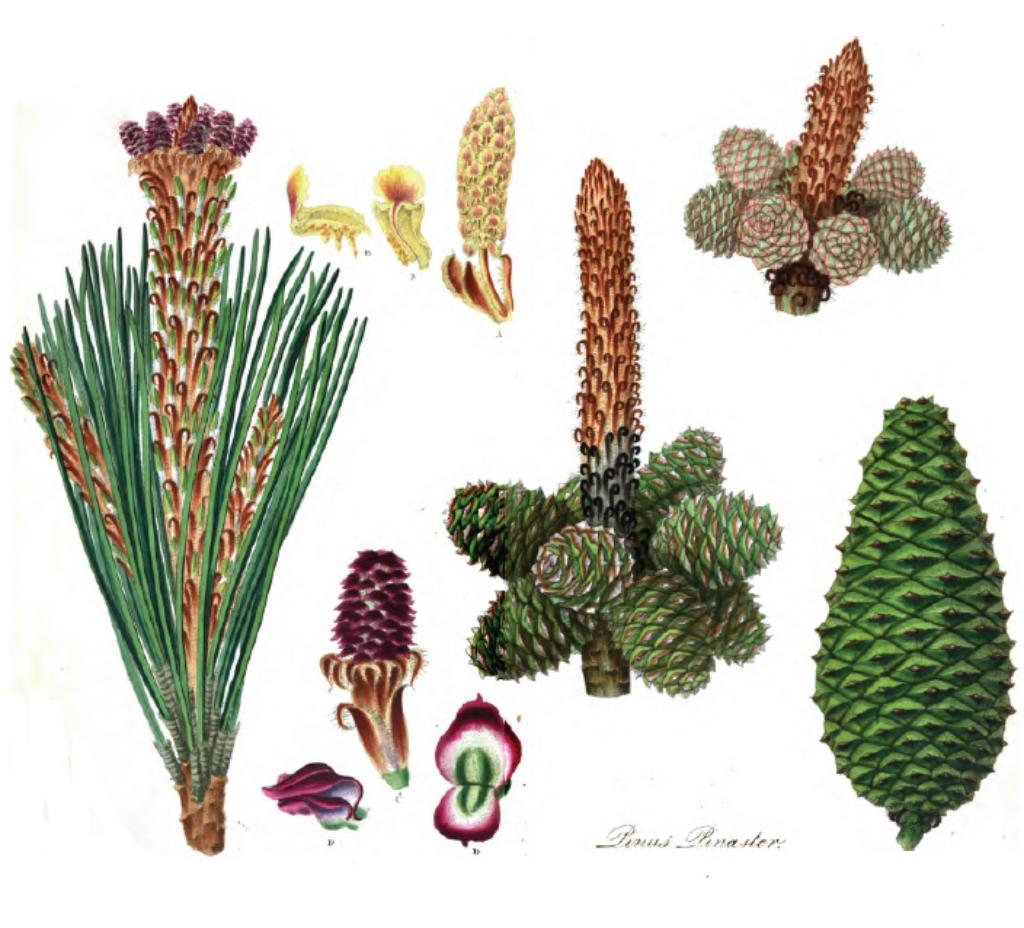 Last summer, Chloe was invited for a week in a pine-tree forest near the Atlantic Ocean. (storyboard ESeigne and GRobin from Mimizan, illustrations APérat, Ryxéo 2013)
Every morning, at nine o'clock, she'd go for a long walk in the woods and enjoy cicadas' songs, hoping to meet a squirrel, a rabbit or a deer maybe.
This morning, Chloe found a shady place with lots of twin pine-needles and brownish pine-cones on the sandy ground, near a bush of green ferns.
Those woody-cones looked beautiful, with their scales arranged in a geometrical pattern.
Chloe tried to find the seeds hidden behind the scales but they were too hard to open ; she would have needed a knife.
At ten, Chloe had an appointment with sort of a woodman whose job is to explain tourists a trade of yore which used to play an important part in that forest.
He showed her how to peel off the bark, how to tap a tree, how to bang in a strip of zinc as well as a nail with his special hammer ; it lasted more than an hour but she wouldn't mind. By the way, this was called pine-tapping and the trade was that of resin-croppers. They used to sell it to rosin-makers or tar-producers.
Chloe tried to press an empty pot against one of the pine-trees but she failed ; the pot wouldn't stick : of course, she had forgotten the strip of zinc and the nail.
She really enjoyed watching the translucid resin flowing along, down into the pots, as sweet and flavoured as honey.
She brought back a small pot full of pine-resin, paying attention not to put a finger in it !!! especially since it was lunch-time and she started getting hungry.
Botanical illustration from : "Description of the Genus Pinus, with directions relative to the cultivation, remarks on the uses of the several species and descriptions of many other new species of the Family of Coniferae" illustrated with figures by Aylmer Bourke Lambert, Esq. London: Messrs. Weddell, 1832.
Chloe_in-the_resin_country

Ce diaporama a été produit à l'aide du logiciel Raconte-Moi d'AbulÉdu et utilise le travail de Atul Varma (sous licence cc-by) pour la partie web.