I lost my Doudou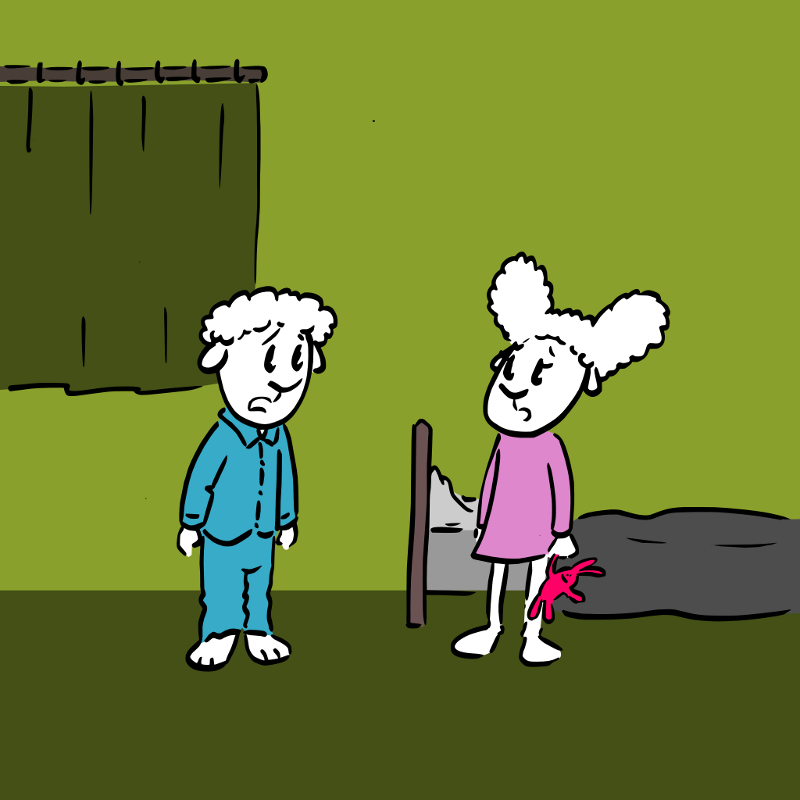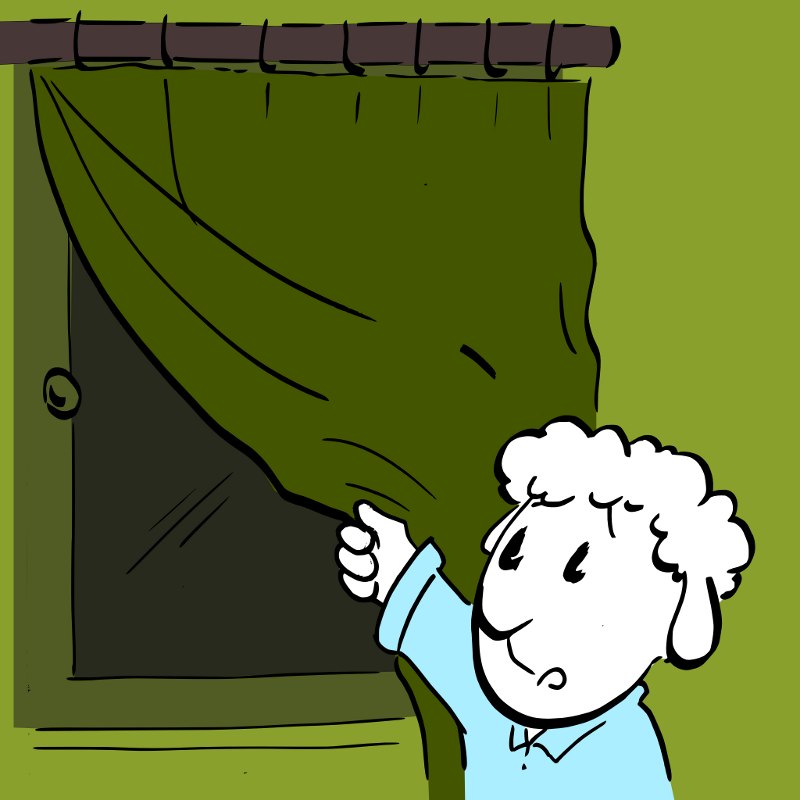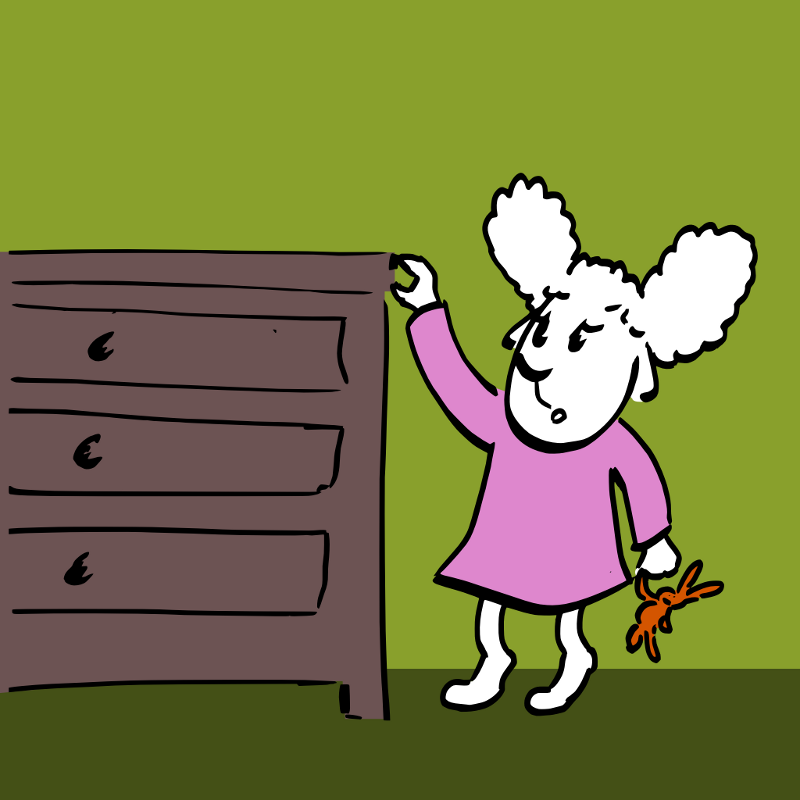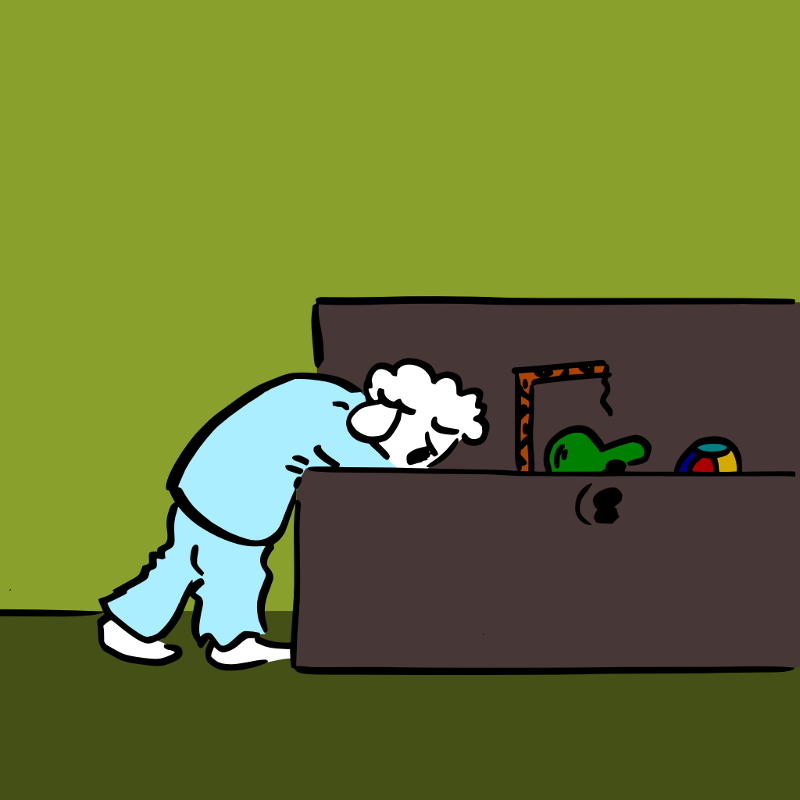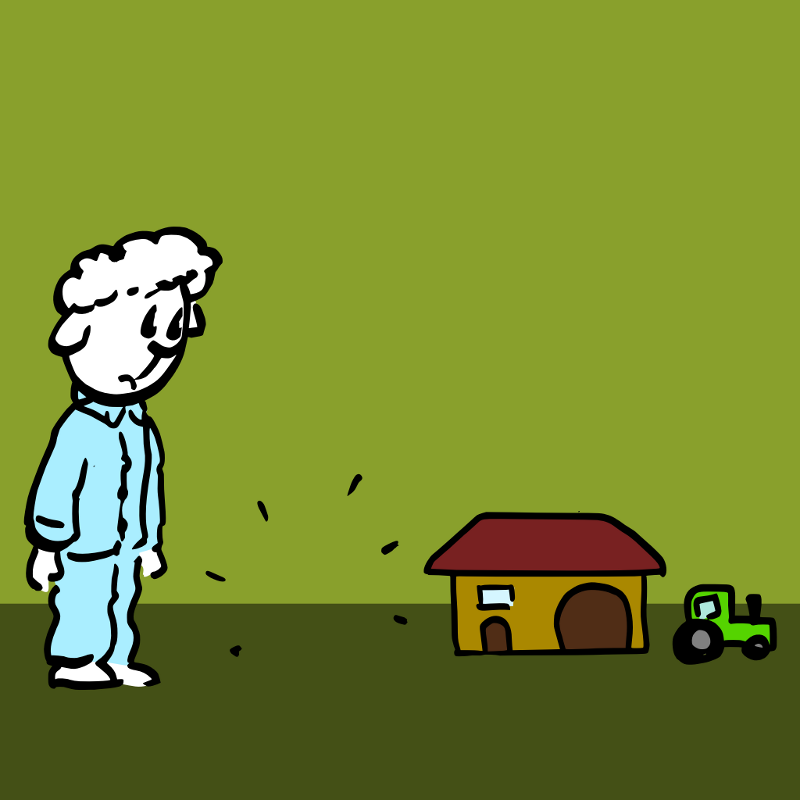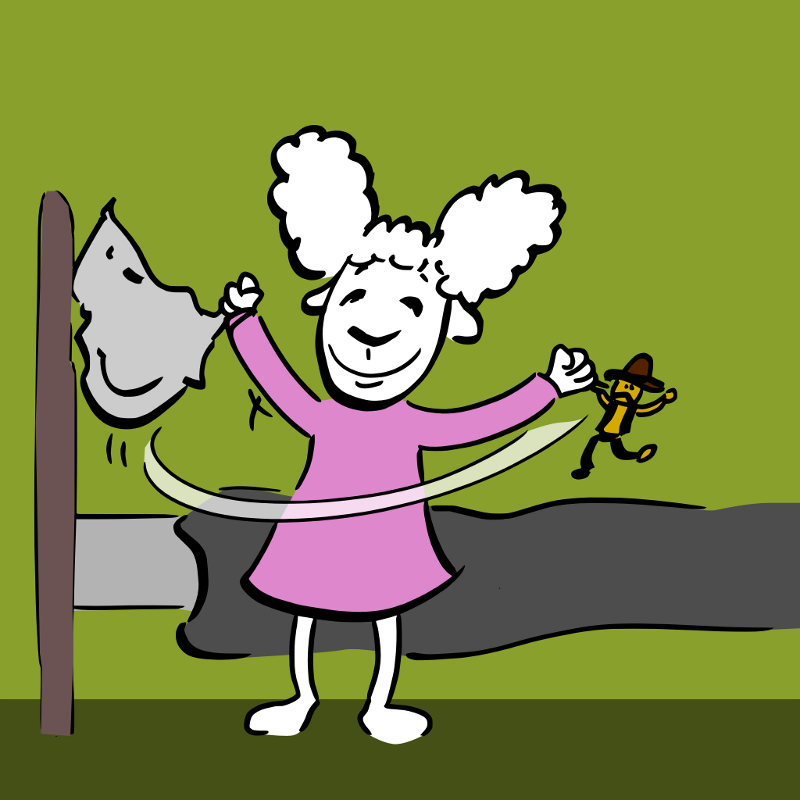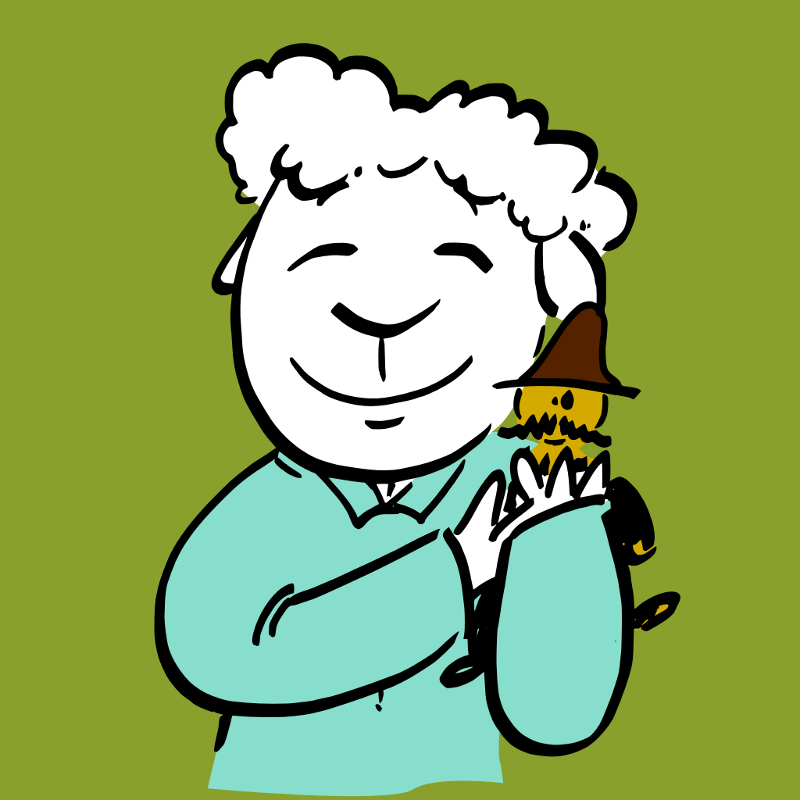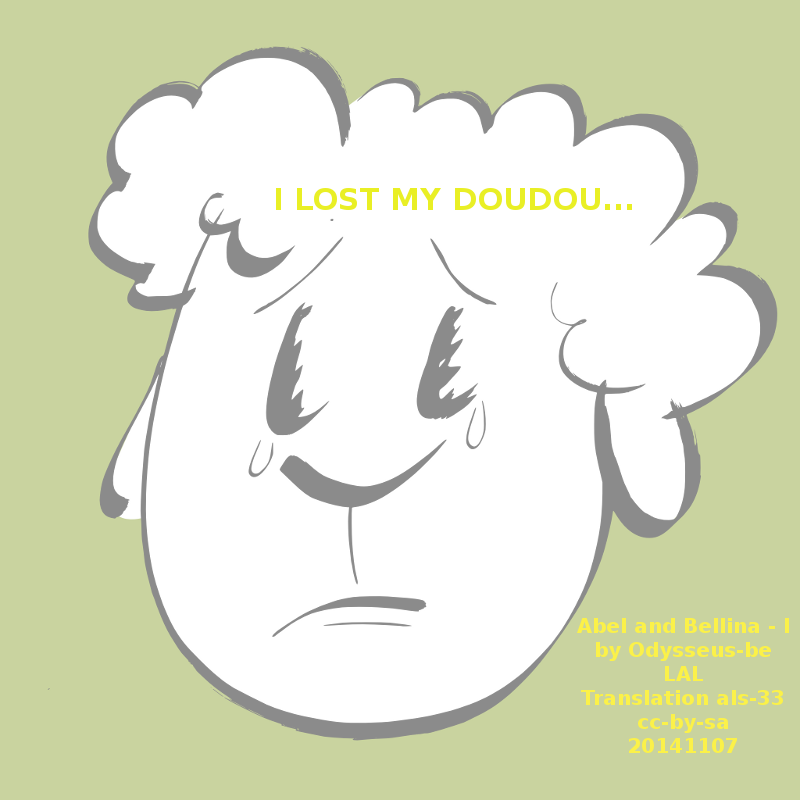 It's time to go to bed. But Abel is restless : he can't find his doudou. He asks his sister Bellina : "Have you seen my doudou ? I can't find him ; I really need a hug before going to bed." "No, sorry, I can't see him, she answers, but I'm going to help you and look for him."
Abel looks behind the window-curtains but he isn't there. It's already dark outside, he wouldn't be gone.
Bellina looks up on their chest. Doudou isn't there either. As a matter of fact, the top of this piece of furniture is completly empty, without even the smallest speck of dust since Mum cleaned it thoroughly with a duster earlier.
Abel spends a lot of time searching in his toy-box. Maybe he put him back there this morning with his toys. But the more he looks, the less he succeeds : obviously, his doudou isn't in the toy-box either.
He starts going around his bedroom, like Bellina, to check once more. He thought he might have put him down near his farm and tractor when he played there earlier. But if he was there earlier, he isn't now, he has disappeared.
"Hurrah ! cries Bellina, I did find him under your cushion !" That's right. Now Abel remembers how it happened. He carefully put him there this morning when he woke up and never took him out until now.
Well, now, Abel is the happiest sheep in the world. He can finally go to bed and sleep in peace. "Have a good night !"
Come and meet Abel and Bellina here : http://odysseuslibre.be/wp/abel-et-bellina/
I_lost_my_Doudou

Ce diaporama a été produit à l'aide du logiciel Raconte-Moi d'AbulÉdu et utilise le travail de Atul Varma (sous licence cc-by) pour la partie web.
2 réponses à "I lost my Doudou"